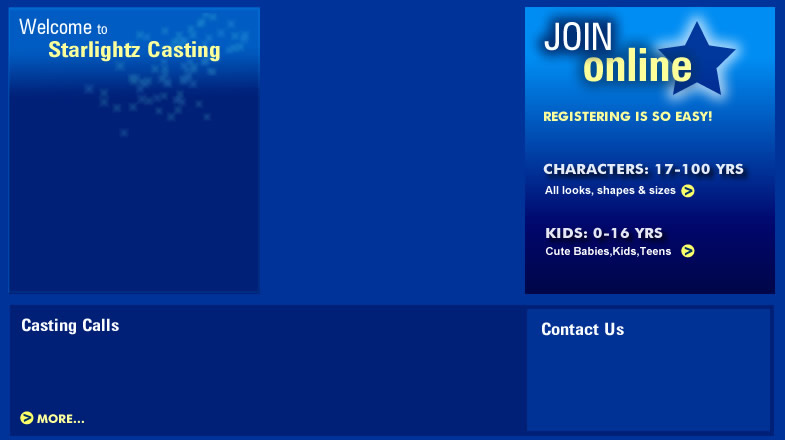 =


MEN & WOMEN, ALL SHAPES, SIZES, NATIONALITIES 18-75YRS WANTED
KIDS,TEENS,BABIES 0 - 16 YEARS
CHINESE, ASIANS, SKATEBOARDERS, SURFERS, ATHELETES, DANCERS,DWARFS, MUSICIANS,BUSINESSMEN,ROLLERBLADERS,IDENTICAL TWINS/TRIPLETS
STARLIGHTZ CASTING, since 2001 is
Cape Town's casting agency , providing talent to the Film, TV & Stills industry, locally & internationally.

Our artistes have featured in top-branded ads such as Disney, Vodacom, Engen, MTN, Standard Bank, Johnson & Johnson, Blackberry, Spur ,Woolworths, Buddweiser,Edgars etc.

We are ALWAYS looking for new faces !